VENUE
The workshop will take place at:
The Henryk Niewodniczański Institute of Nuclear Physics at Polish Academy of Sciences (IFJ PAN)
Ul. Radzikowskiego 152
Kraków, Poland
If you need a visa see the information at the bottom of this page.
PUBLIC TRANSPORT
Krakow is a very well communicated city. Travelling between the venue area and the old town takes 20-30 min. A single-ride ticket (valid for 40 min) costs 3,8 PLN (~0.9 EUR). The tickets can be purchased in the ticket machines at tramway/bus or tramway/bus stops – although those at tramway/bus do not accept credit/debit cards (coins only). There is a very useful site that helps in using the public transport - see this link. It shows possible connections to a given destination and it is also accessible as a mobile app.
FROM THE AIRPORT
The best way to get the city centre from the airport is to use a dedicated train line. It goes from the airport to the main railway station (Kraków Główny) every 30 minutes and costs around 2 euro. Different options for getting to the city center from the airport can be found here - see this link.
GETTING TO THE VENUE
The closest bus stop to the Institute is Rondo Ofiar Katynia (3 min walk to the main gate).
From the stop Dworzec Główny one can take a tram to Bronowice Wiadukt stop (lines 4, 14, 24), and take the bus from there to Rondo Ofiar Katynia stop (2 min) or walk (12 min). Other possibility is to walk 300m from the Kraków Główny railway station to the stop Politechnika and take a direct bus to Rondo Ofiar Katynia stop (line 501).
For those staying in the old town area the best solution is to get to the tram station Teatr Bagatela and travel to Bronowice Wiadukt stop (lines 4, 8, 14, 24).
Additional information on getting to the Institute can be found here - see this link.
USEFUL MAPS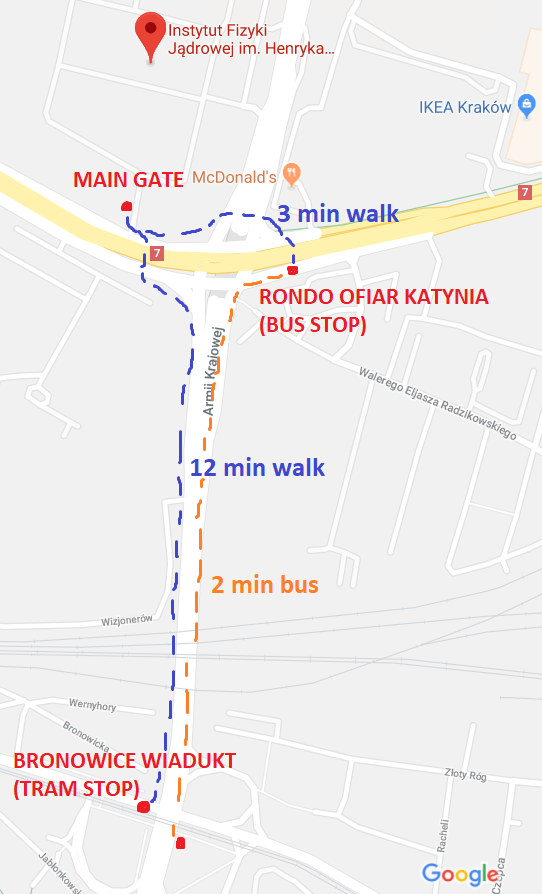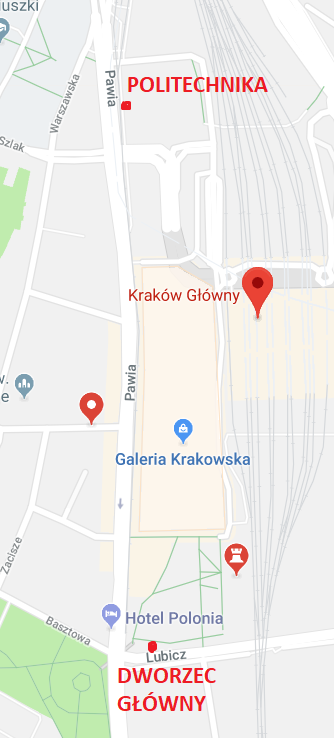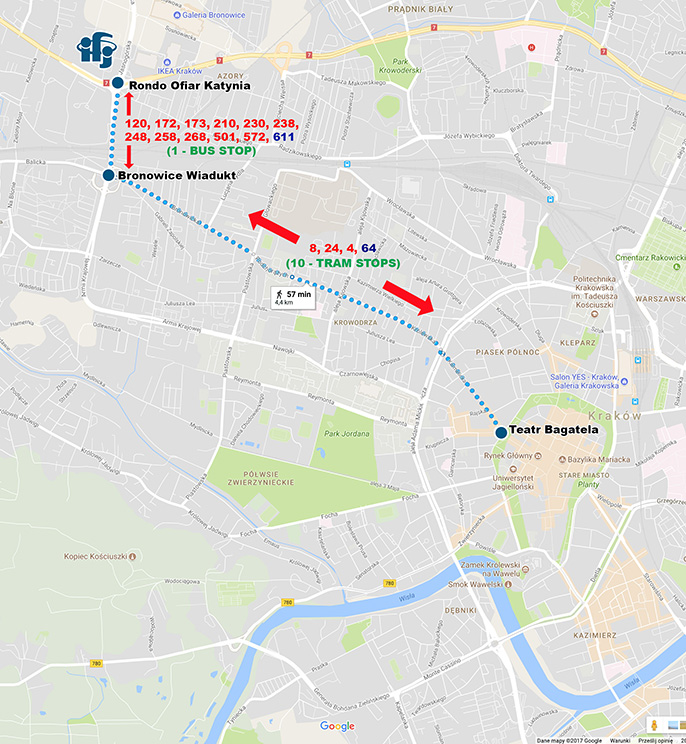 VISA INFORMATION
Depending on your nationality and country of residence, you may need a visa to enter the Schengen area. Please consult this web page for more information - see this link.
A letter of invitation can be provided upon request for the registered conference participants. Please take visa processing time into account.