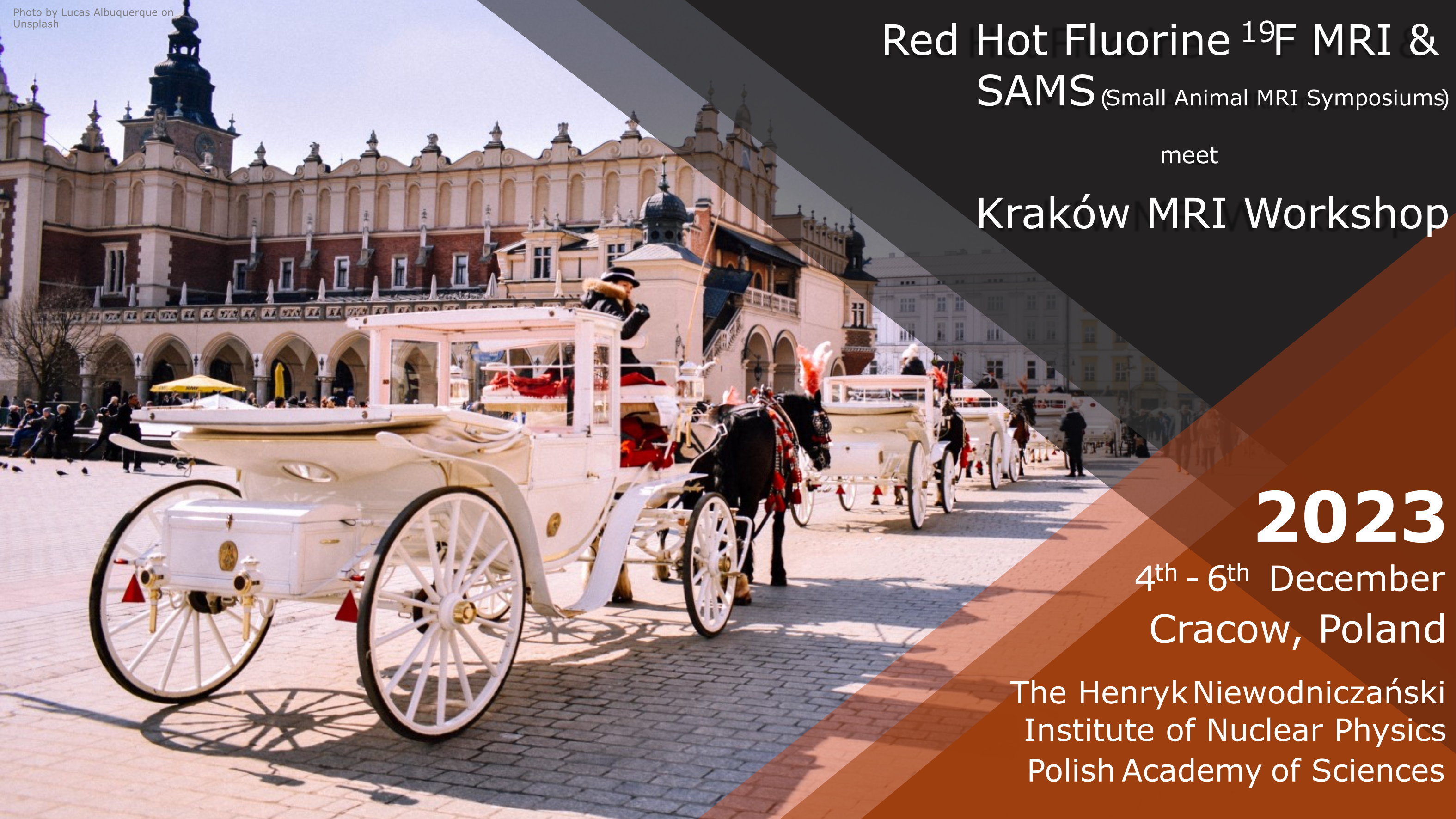 We are pleased to invite you to the Red Hot Fluorine 19F MRI & SAMS meet Kraków MRI Workshop, which will be held on 4 - 6 December 2023.
In 1997 researchers have meet in Kraków, Poland for the 1st Kraków-Winnipeg Workshop on Biomedical Application of MRI and MRS. Since then, nine more meetings have been conducted, devoted to MRI-related bioimaging and spectroscopy. In December 2023, after 4-year pause due to the COVID-19, we will come again to Kraków for the 11th meeting in series, this time together with fourth editions of the Red Hot Fluorine (19F) MRI and Small Animal MRI Symposiums.
The scope of the meeting will cover (but will not be limited to!) all aspects of 19F MRI-related issues, as well as in vivo and ex vivo preclinical MRI and other imaging modalities, new developments in contrast agents and theranostics, pharmaceutical dosage forms and porous materials characterization and all other related bio-, med-, and material research. The focus will be on the presentation and discussion of latest results, major developments and future directions in the field, but also technical problems and their solutions. The symposium aims to gather representatives and contributions from all around Europe and beyond.
The symposium will be held in the Institute of Nuclear Physics Polish Academy of Sciences in Cracow.
Cracow is a historical polish city, once a capital of Poland. Cracow Old Town with Wawel Royal Castle was declared a UNESCO World Heritage Site in 1978, same as the historical Salt Mines in the nearby town of Wieliczka. One of the worth-to-see historical site in Cracow's Old Town is Collegium Maius, the oldest building of the Jagiellonian University which was founded in 1364, nowadays a University Museum. In the nearby Collegium Phisicum, in 1883 liquid oxygen and later on liquid nitrogen were obtained for the first time, while in 1953 first NMR signal in Poland was detected. The first MRI image in Poland was obtained in 1986, this time in the Institute of Nuclear Physics, which is today the largest research institute of the Polish Academy of Sciences.
For those of you, who would like to attend the meeting, but are affraid of the cold season in Poland, we would suggest to go after the lectures, to the Cracow's Christmas Market. Then sipping ,,Grzaniec Galicyjski" or other relevant drink, while talking with friends, you may listen to Christmas carols in the background. Or spend your spare money, buying some local traditional souvenirs to take them back home.
---
Organized by:

---
Partners: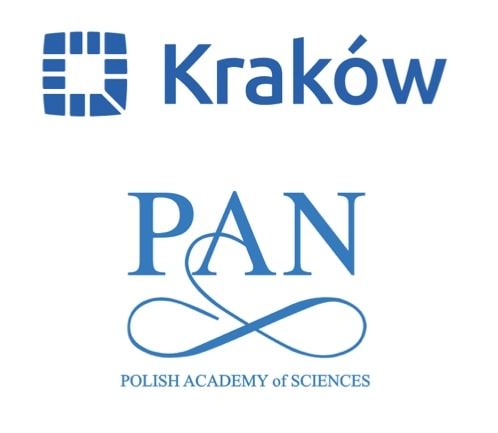 ---